Rubber mats
We manufacture a wide selection of mats of granulated SBR bonded with a polyurethane compound. The addition of EPDM in a wide selection of colour options endows the products with the desired appearance.
Contact
The EPP mats are premium-quality products for universal use. By listening to the needs of our customers, we engineered optimum performancer of our mats and have the processing resources to deliver these products cut to size.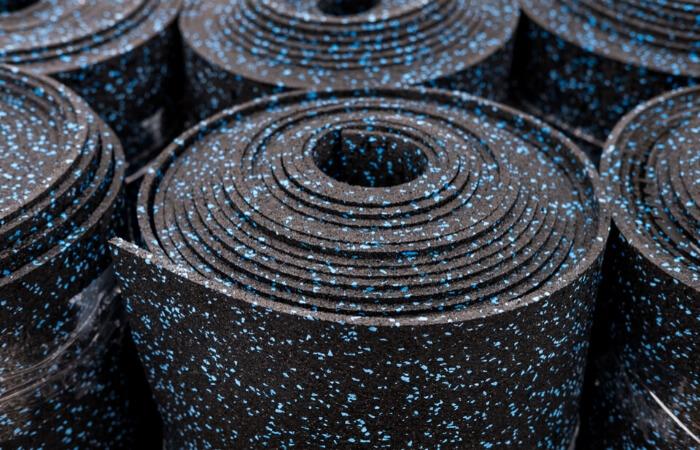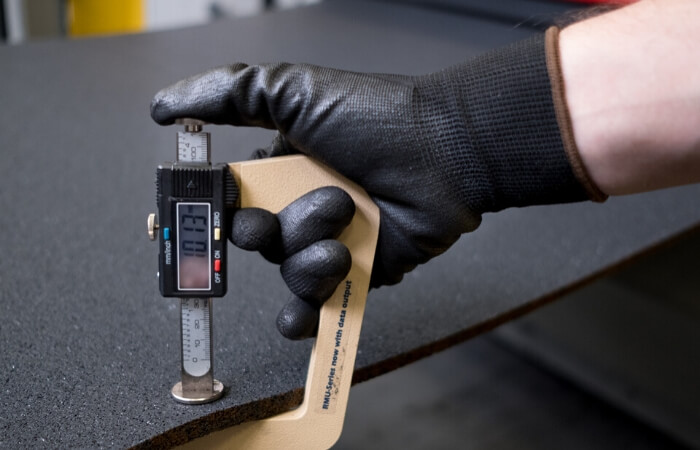 Great attention to details
We greatly care for the quality and repeatability of our rubber mats. The widely diverse applications of the mats requires our full committment to engineering the processing recipes we use. Each order is fulfilled to make products which perfectly meet customer specifications.
We manufacture rubber mats per established standards and with the following unit density options: 750, 860, 950, 1050 kg/m3. The mats are 1 m wide and sold in 10 m strips. The available colours include white, blue, yellow, red, grey, and green at 5, 10, or 15% dye share in the product weight.
We can also deliver custom products exactly to specifications. Contact us for a detailed feasibility assessment of your project.