Moulded products
By pressing and moulding granulated rubber, we manufacture a wide selection of products, including wheel components for waste bins, vibration mounts for solar panels, base feet for temporary fencing systems, and a full complement of rubber mats.
Contact
With our strategic partner, E.K.H. Plauen GmbH, a specialist vendor of wheel bin wheels, we deliver full wheel assemblies and components globally.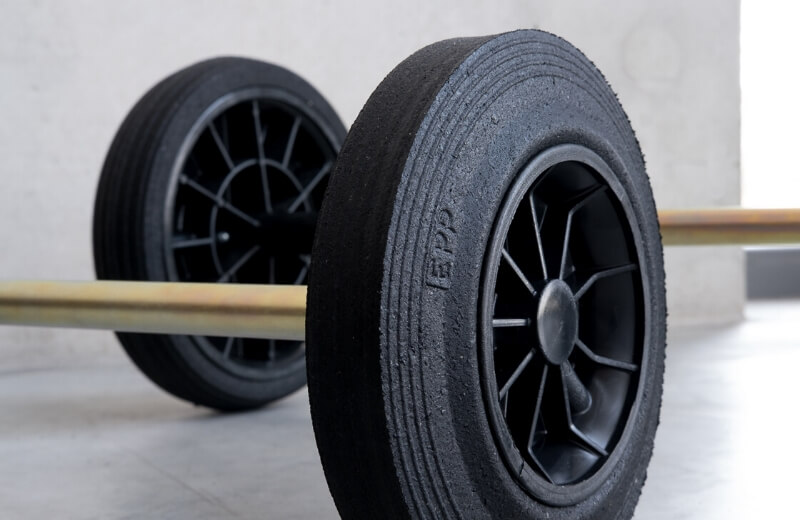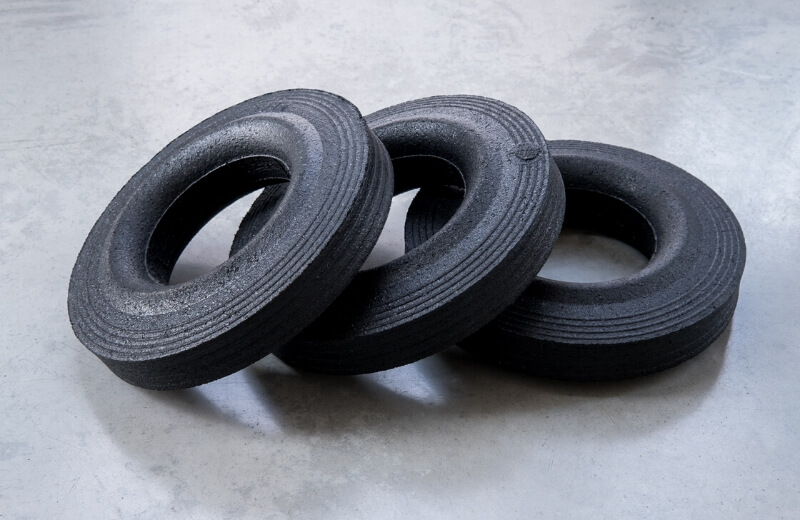 RUBBER COVER FOR WHEEL
with a diameter of 200 mm and 250 mm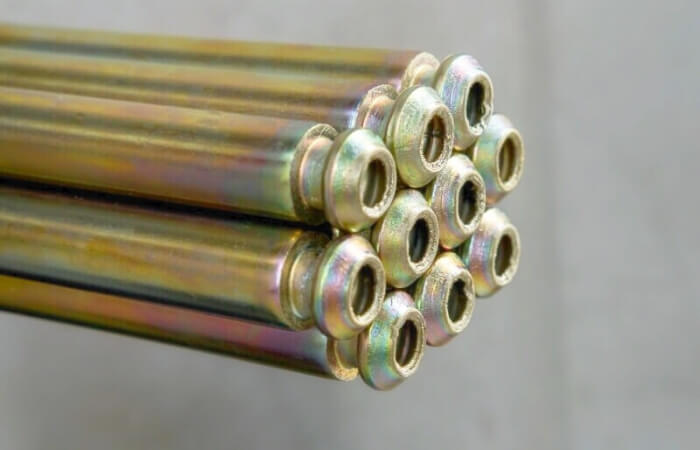 GALVANIZED STEEL AXLES
with a diameter of 21.5mm and lengths of 460mm, 541mm, 552mm
Tel.: 0049 / 37422 / 405921
Fax: 0049 / 37422 / 405923
e-mail: info@ekh-plauen.com

Base feet for temporary fencing systems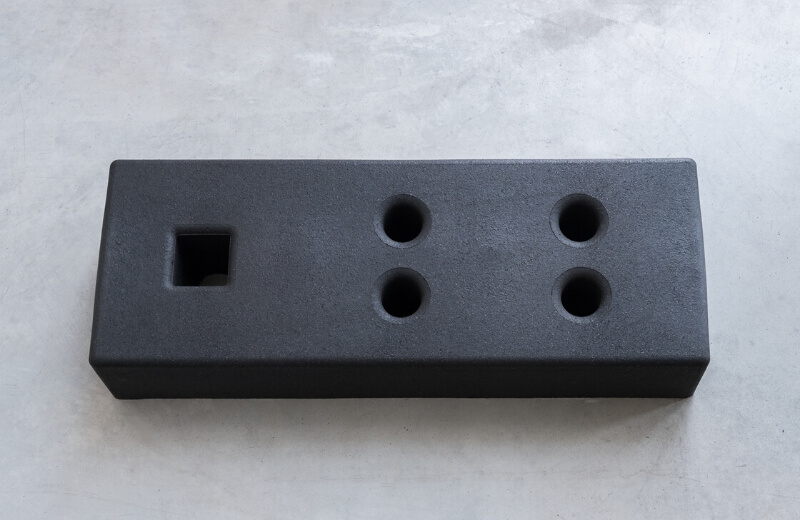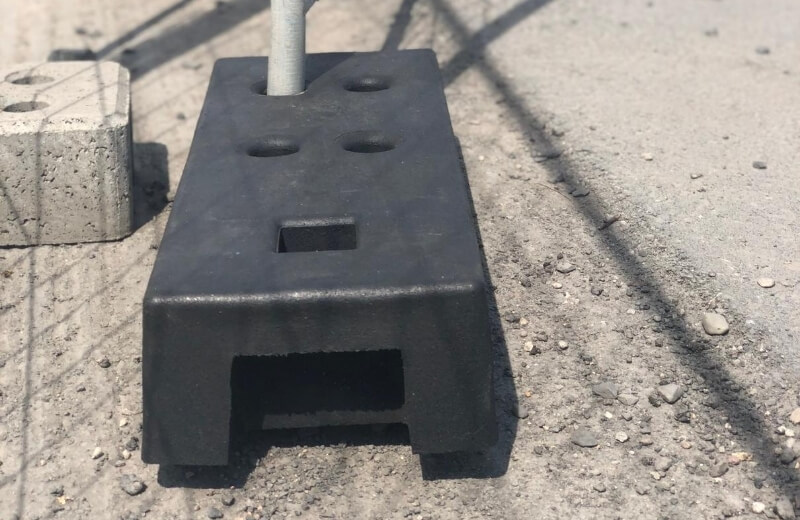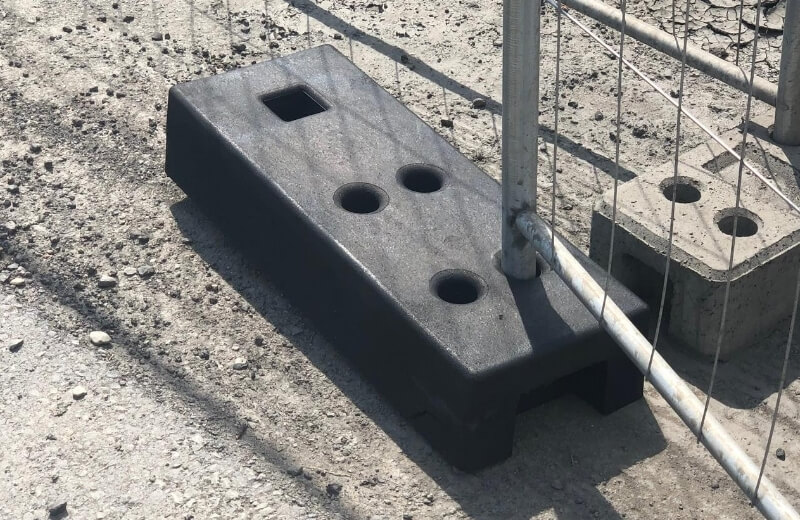 If have not found a standard finished product you need and look for someone to maufacture a low-series, custom design which requires engineering effort on many levels, contact us. We will assess the feasibility of your project, produce a pilot series for testing, and launch mass production by merging your needs with our experience.